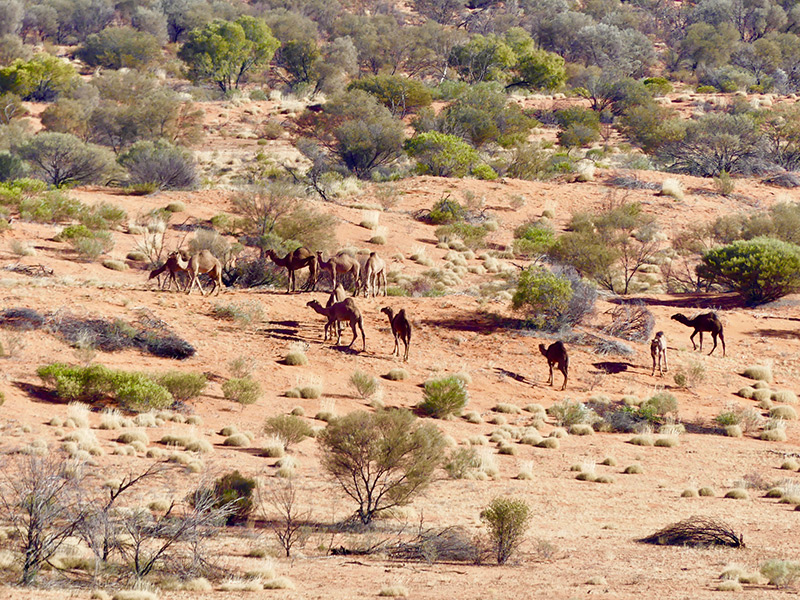 Travel Industry SEO: The Australian Outback Promotes Itself To City Dwellers
Have you ever been on a Madigan Line 4wd tag along tour? No? Neither have we …
Contrary to the 2020/21 prevailing myth, Australians are not such great overseas travellers. Yes the excitement of Australian outback travel industry SEO ambitions is in the news that during Covid-19 travel restrictions, the $64 billion we spend overseas annually will now go into traversing our wondrous outback backyard. But is that true also?
The Australian outback experience is never complete without the Madigan line experience. Arguably, it's one of the harshest and most savage places in the Australian desert, meaning you need enough desert travel experience to navigate it. Most desert travellers label it as the most adventurous 4WD trips you can ever undertake in your desert expeditions.
Madigan line lies in the Simpson desert, beginning from the north of Old Andado Station in the Northern Territory. It stretches eastwards into Queensland, where it joins the QAA Line at Eyre Creek. It is remote and harsh, which only means you need a four-wheel drive and a tough, experienced guide to help in your navigation.
What You Should Know About the Madigan Line Experience
If you love a challenge, try crossing the Madigan line from East to West of the Australian Simpson desert. You'll experience the most challenging desert crossings in Australia. However, good preparation and the right necessities also render it one of the most enjoyable.
To simply put it, crossing the Madigan should not be taken lightly. That's why we've suggested some of the important things you need to know, even as you get your bags ready for this unique outback experience.
It's a Tough Journey
This has to be the first thing you should be aware of. It's the harshest crossing you'll experience in the Simpson desert. Unlike other popular desert crossings in the Simpson, crossing the Madigan Line is only limited to 4X4 usage.
The terrain makes the journey much rougher and slower, unsuitable for any machinery. This toughness is caused by the dunes and other desert swales, which undoubtedly tests your endurance level.
Hence the popularity of journeying the Madigan Line in a 4-wheel-drive (4wd) tag along tour – safety in numbers might just save your life or your marriage.
Good Preparation is Key to Your Unforgettable Experience.
When you travel to the Madigan Line, your preparation will have the final say in the whole experience. The expedition can be easily conquered; however, ensure you have enough fuel, food, and water. Carrying food supplies and water is important because the nearest soy-latte cafes are in Brisbane 1000 kilometres away.
Having enough fuel is also crucial because the journey will take you long, passing through rough and tough terrains. Those who experience challenges on the Madison line tracks are mostly in a hurry or didn't prepare well before their journey.
Travel Slowly
As mentioned above, being in a hurry will only expose you to the challenges you don't want to experience in the Madigan line desert crossing. The Madigan Line is harsh and rough, which means it will put everything you've got to the test.
Therefore, the only sure way you can conquer this desert tour is by allowing everything to take its course. You may be tempted to speed up to beat the journey in a record time, but this will only amount to risking it all.
Slow down and get over the roughness smoothly. It can also help in easing the pressure off your chest.
Final Thoughts
However harsh the Madigan line experience is, it's still doable and certainly one of its kind. You should only ensure you are well prepared, with an experienced tour guide by your side. This way, the Madigan line will be yours to conquer.
So will Australia's outback travel industry prepare itself with adequate search engine optimisation? Probably not in time to fully opportunise a moment in time like no other. You probably won't catch Covid-19 on a 45 degree day in the middle of the Simpson Desert, and that's yet another reason for people to go!